Health and Safety

Haesco continually ensure employees have a strong awareness of all aspects of Health & Safety within the workplace. All operational employees are fully site inducted, provided with full personal protective equipment, complete daily risk assessments and are provided with on-going training to undertake all activities. Our business is fully focused on delivering projects safely and right first time.
At Haesco we foster a culture of mutual support & openness where everyone looks out for each other from Office to Site. Our vision is to ensure that everyone goes home safely to their friends and family at the end of each and every working day.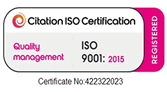 The Company operates a fully audited and verified Quality Management System with independent (UKAS) accreditation, certified by LRQA Ltd for
• ISO 9001 2008 - Quality Assurance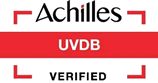 Haesco is accredited with Achilles who is a leading global provider of integrated supplier management and supply chain solutions.
• UVDB Verified